5 Best Membership Plugins For WordPress 2022
You may have heard of membership plugins for Wordpress that allow you to hide content behind a barrier. This limits access to paying consumers alone, which is important for artists, authors, teachers, and anybody else who sells their work online.
Provide your members with a comprehensive and worthwhile experience. After all, they're the ones who have to pay. Make it simple for people to sign up and stay connected.
When it comes to developing your business and making more money online, choosing the right platform to construct your membership site on makes a major impact.
So, in this article, we'll present the finest membership plugins for your WordPress site so you can make an informed pick that matches your specific requirements.
The Best Membership Plugins For Wordpress
My favorite membership plugins can do more than just block content and collect payments. I'm referring to the courses and lecture builders, discount codes, community forums, and a variety of other features.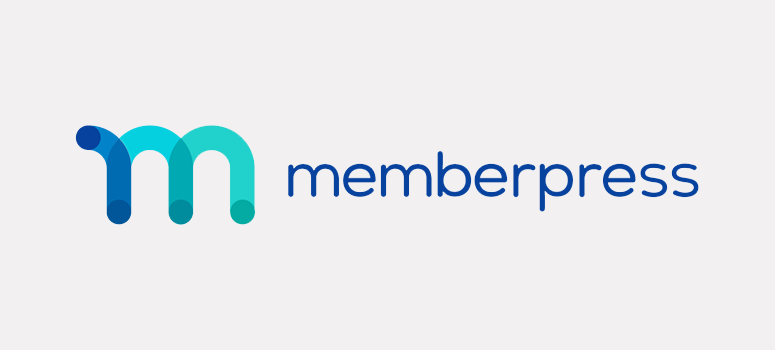 MemberPress is an all-in-one WordPress membership plugin that makes it simple to convert your existing website into a fully-featured WordPress membership site.
You may establish an unlimited number of memberships (and configure all of them, including the price members, pay, who can become a member, and how long a member's trial period will run) using the MemberPress plugin.
Main features of this plugin:
Simple Setup – To begin, simply install the plugin, configure your payment gateways, create different membership levels, and add some products. Then begin inviting others to join.
Content Restriction – Make use of the power of restricted content. User access to pages, articles, custom post kinds, categories, tags, and much more can be restricted. Keep control over what members can and cannot see based on their membership status/tier.
Course Builder – MemberPress includes a Courses extension that allows you to build, manage, and sell online courses. Using the drag and drop builder, you can effortlessly create your course curriculum, automatically style your course using Classroom Mode, measure learners' progress, and much more.
Integrations — AWeber, Mailchimp, Constant Contact, MadMimi, and GetResponse are just a few of the major email marketing providers that MemberPress integrates with. You may also use BuddyPress to create a forum and Amazon Web Services to organize and expand your business.
Widgets – Login widgets for sidebars to make signing in easier for your members.
Payment Gateways — MemberPress accepts payments via PayPal and Stripe. Authorize.net is also supported by the Pro and Plus subscriptions.
Documentation – A variety of walkthrough lessons are available.
MemberPress, the most powerful plugin on the internet, provides three payment levels to suit diverse needs, including:
Basic: $249 per year for a single site.
Plus: the most popular plan is $399 per year for use on up to two sites.
Pro: $549 per year for up to five sites.
When it comes to membership plugins, Restrict Content Pro is one of the most well-known names. Pippin's Plugins created it, and Liquid Web eventually purchased it. Pippin has earned a well-deserved reputation for producing high-quality plugins, and Restrict Content Pro is no exception.
It may be challenging to maintain and monitor these subscriptions if you own a larger firm that provides more material for a broader audience. This is where Restrict Content Pro comes in, and it's a fantastic tool for managing all of your memberships in one spot.
Restrict Content Pro's user-friendly interface allows you to keep track of your subscriptions, including active, expired, canceled, pending, and recurring membership levels. Each membership may be individually added and bulk-modified, and you can even invite team members to join the board to boost moderating.
Along with membership management, this plugin provides a plethora of other capabilities, such as:
Emails to members where you can welcome new members
Packages with unlimited subscriptions
Performance evaluations
Exports of data
Stripe, PayPal, Braintree, and Authorize.net payment connectors
Huge assistance
Restricted Content Pro features four pricing tiers that are quite affordable. These are some examples:
Personal: $99 / year for one site and includes 13 free add-ons.
In addition, for $149 a year, you get five sites and 13 free add-ons.
Professional: $249 / year for unlimited sites, including 18 professional add-ons.
Ultimate: $499 one-time fee for limitless sites and 18 professional add-ons
3. LearnDash - The best course builder membership for Wordpress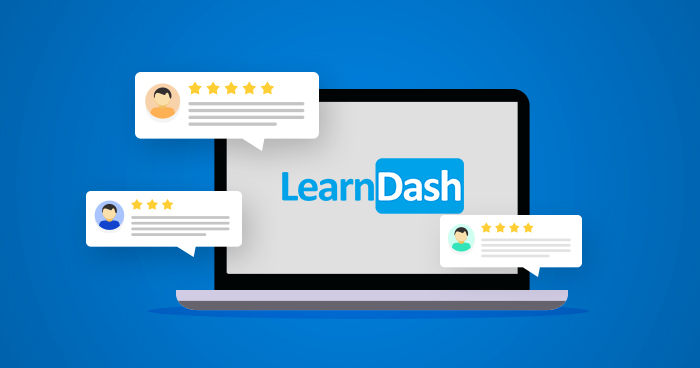 LearnDash is a popular WordPress membership and LMS plugin that allows you to build and sell online courses on your website. It's a user-friendly solution with a plethora of integrations, membership modules, and sophisticated management capabilities.
Main features of this plugin includes:
LearnDash's Advanced Course Builder is ideal if selling online courses, is the primary purpose of your membership site. Their drag-and-drop course builder allows you to construct multi-tiered courses with categories, lessons, topics, assignments, and quizzes.
Simple Payment Strategy – You can construct any pricing model you desire, including one-time sales, subscriptions, and membership bundles. You can also utilize any of the 300+ payment gateways that are available. Which is wonderful because the goal here is to make the most money while making the process as simple as possible for your users.
Complete Member Management – You have complete control over your students' progress through courses. Frontend user profiles for users, detailed reporting, and automatic email reminders to encourage involvement are among the features.
LearnDash uses the most recent technology and is WordPress multisite compatible. Without having to code, you can use this membership plugin on any WordPress theme. Plus, you may use a variety of media types and be confident that your courses will look excellent on mobile devices.
LearnDash, which focuses on course creation, is relatively reasonable for an annual fee—and I believe the benefits surpass the entire cost. LearnDash has three price tiers to choose from:
Basic: $199/year for a single site license with an unlimited number of courses and users.
Plus package: $229/year for a total of ten site licenses.
Pro package: $369/year for 25 site licenses.
4. Paid Memberships Pro - The best customization membership plugin for Wordpress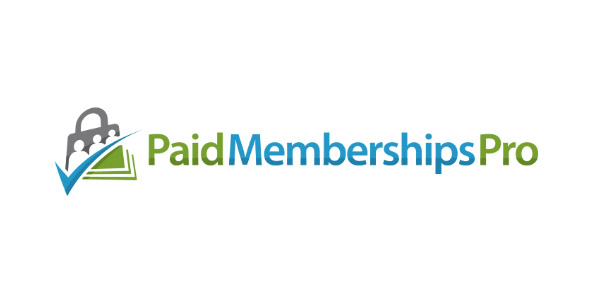 Paid Memberships Pro is a robust membership plugin suited for building feature-rich subscription websites.
One feature that I particularly appreciate about it is that it comes with its own WordPress theme. This is a wonderful touch because certain themes don't play well with membership plugins out of the box.
Paid Memberships Pro also gives you the ability to create an unlimited number of membership levels with variable payment terms. You can pick a pricing, recurring billing cycle, membership duration, and free or discounted trial periods.
If that isn't enough, Paid Memberships Pro provides a long list of features that will meet all of your needs, including:
Dripping content
Membership is divided into tiers.
Offline groups
Set your own renewal dates.
Membership manager role
Integrate with a number of popular plugins, including MailChimp, WooCommerce, and Zapier.
Paid Memberships Pro is the most expensive plugin on this list, however they do provide a free version if you want to try it out before committing to the full fee.
There are three pricing plans available for all types of businesses:
Free package: includes a plugin download, 19 free add-ons, and six payment gateways.
Plus package: $297/year includes support and updates for up to five sites.
Unlimited package: $597 per year includes maintenance and updates for an unlimited number of sites.
5. S2Member - The Best Free Membership Plugin for WordPress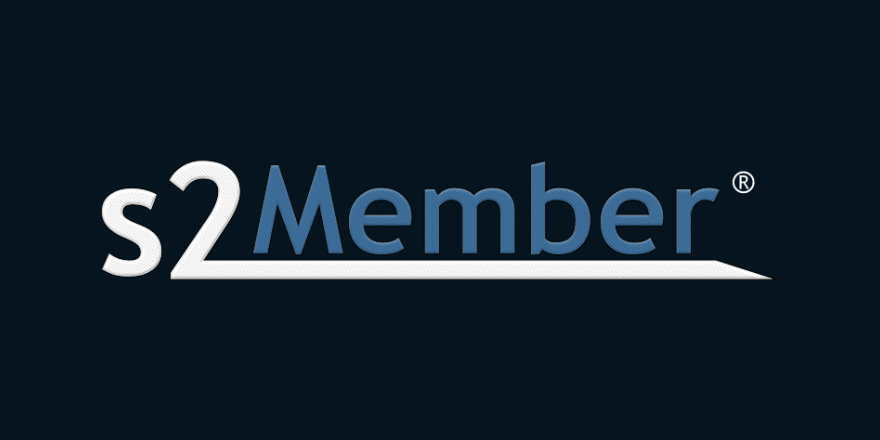 s2Member is a well-known free membership plugin. It provides a surprising number of capabilities for a free plugin, although with some limitations.
You can, as is customary, restrict posts/pages, custom post types, and categories. However, s2Member includes a few of other useful limitation mechanisms. BuddyPress, specific URL fragments, and specific chunks of material inside entire posts can all be restricted. You can also limit access to streaming media and file downloads.
You will also receive useful tools such as email templates, custom login welcome pages, IP limitations, and brute-force defenses.
Unfortunately, the free edition is limited to four paying membership tiers and does not allow for the creation of promo codes or drip material, among other limitations.
Even if it's a free plugin, here are the main features of this plugin:
Standard Paypal button integration
Security encryption key
Content restriction options
Member profile settings
Affiliate program integrations
Manual account creation
Customizable email templates
In terms of pricing, S2Member provides two pro pricing levels at an extremely low cost. These are some examples:
Pro version 2: costs $89 for a one-time payment of $89 for a single-site license.
Pro version 3: A one-time payment of $189 is required for an unlimited site license.
What to Look for When Purchasing a WordPress Membership Plugin
Choosing a WordPress membership plugin is a more time-consuming procedure than choosing most other types of WordPress plugins. You see, no matter which plugin you use, you'll have to spend a significant amount of time configuring it.
The plugin you choose may have the nicest interface in the world, but a membership site has a lot of options that require human intervention.
So, while selecting a WordPress membership plugin, be sure it includes all of the features you require. That way, you won't be caught off guard after spending 10 hours customizing your membership levels and filtering material.
What are the membership levels and how do they work?
It's very normal for a membership plugin to allow you to build an unlimited number of membership levels at this point. There isn't much of a difference. Instead, consider the following:
How much do you have control over what occurs when a user's membership expires?
Is it possible for a user to have numerous membership roles?
How much freedom do you have during trial periods?
Business Objectives
When looking for the best membership plugin for you, consider your entire business goals. Simply simply, each membership plugin serves a particular purpose, thus it's critical to understand what yours are.
A plugin like LearnDash would be an ideal choice if you want to improve your business by generating and selling courses to your consumer base. This is due to the fact that it is the greatest online course builder and provides a variety of comprehensive tools for use.
Multiple Payment Integrations
A versatile payment integration option, which allows your clients to pay in a variety of ways, is an important feature to look for in a membership plugin. Not everyone wants to enter their credit card information into a website that lacks security.
For example, the S2Member plugin includes a typical PayPal button in your download. This means that your clients will be able to pay for your content using PayPal. Payment security is critical if you want to keep your customers coming back.