The 6 Best Accounting Software For Free To Use
In this article, you will find the best accounting software for free that will grow your business and free your time. Accounting software is automated cloud or desktop technology that allows business owners and financial professionals to handle a small business's books for free using their computer.
Of course, even the best free software will not be your most powerful accounting software solution. You will have to pay to gain access to cutting-edge accounting technologies for your small business.
Researching the top software solutions for small businesses will offer you an idea of whether or not you want to pay for this financial resource.
The Best Accounting Software For Free
Here are the finest best accounting software options: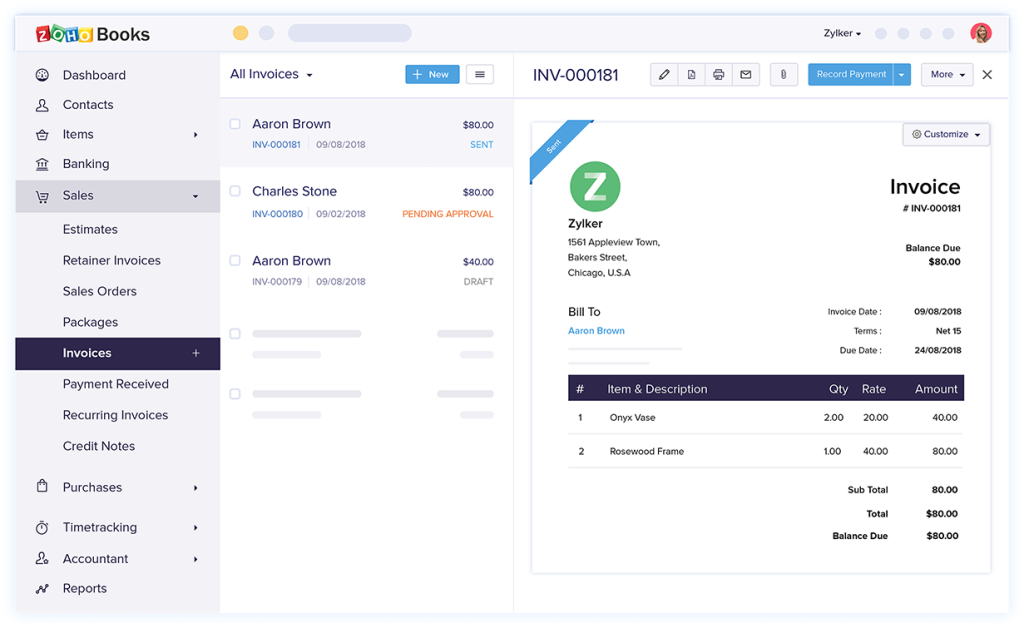 Wave accounting software is a top free accounting software to examine from the start of your quest. You will be able to connect an unlimited number of bank and credit card accounts to your books using this option. You'll also have free access to limitless income tracking, expense tracking, and guest collaborators. You'll also be able to invoice and scan receipts for free.
However, keep in mind that you will need to pay if you want your billed clients to be able to pay online immediately through the invoice. Wave charges 2.9 percent + $0.30 for credit card payments and 1 percent (minimum of $1) for ACH payments. You'll also need to use Wave to pay for payroll. You'll pay a monthly base cost of $35 or $20, plus $4 for each employee and contractor on your payroll, depending on where you conduct business.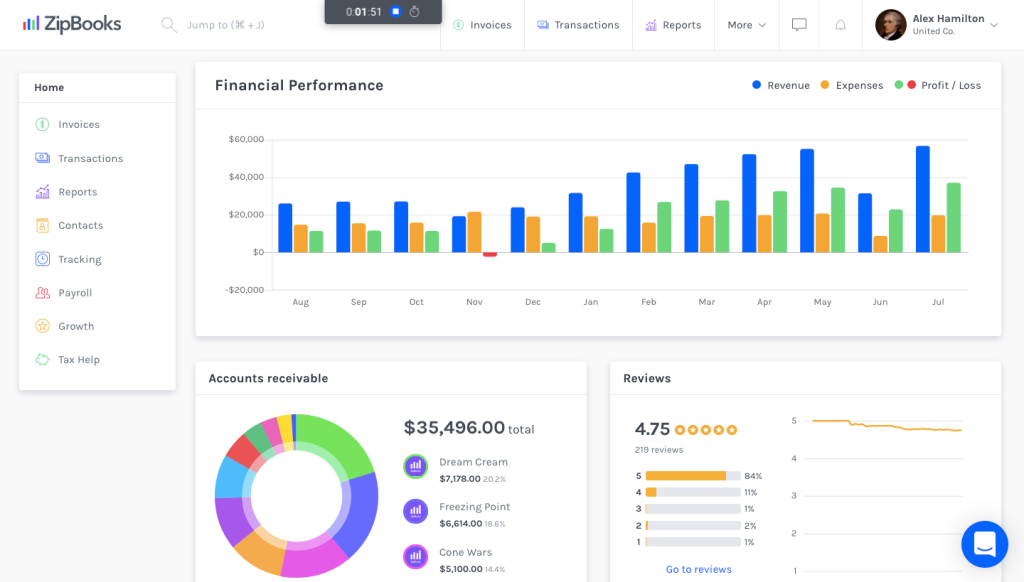 ZipBooks is another excellent free accounting software for small businesses to consider. ZipBooks provides all of the essential functions of accounting software in one free account, including reports, bank syncing, billing, cost tracking, and invoicing.
If you wish to accept online payments from your invoiced clients using ZipBooks, you must use Square or PayPal. For those transactions, you'll be charged the regular PayPal and Square fees.
ZipBooks and Gusto have an integrated payroll add-on option. Gusto's monthly fee is $39, plus $6 per person every month. For a limited time, you may acquire the Core plan for a reduced price of $19 per month for the first six months.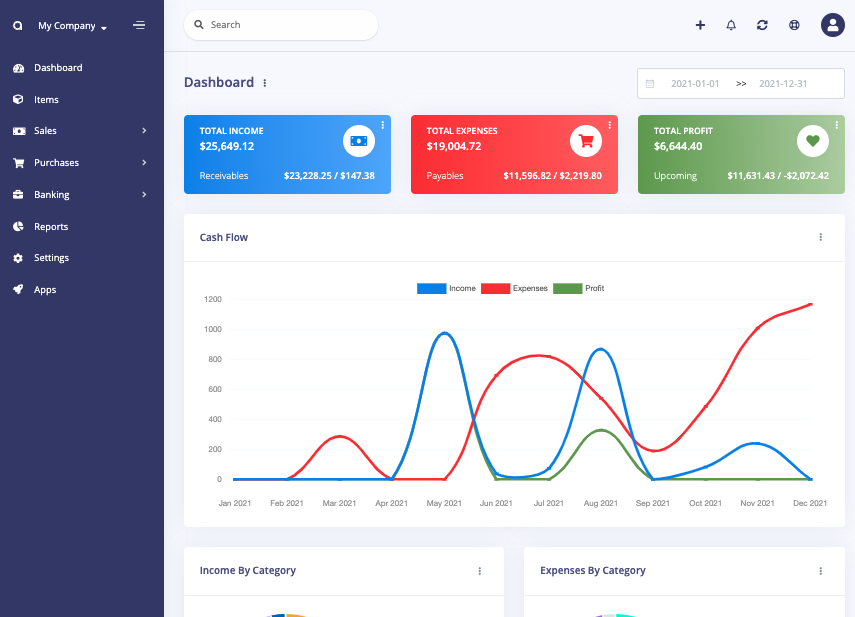 You should also look into Akaunting, a free accounting program. This selection includes several of the most important functions that a small business accounting software should provide. You will be able to invoice, sync accounts, track spending, set up regular bills, manage customers, and manage vendors with this technology. To access more complex capabilities, such as online payments, you'll need to download third-party apps, which will cost you a yearly charge in addition to whatever expenses you have to pay for this third-party account.
To summarize, creating an Akaunting account is free, but as you use this program, you'll notice that all of the characteristics you might assume to be ready-to-use will require you to purchase these third-party apps.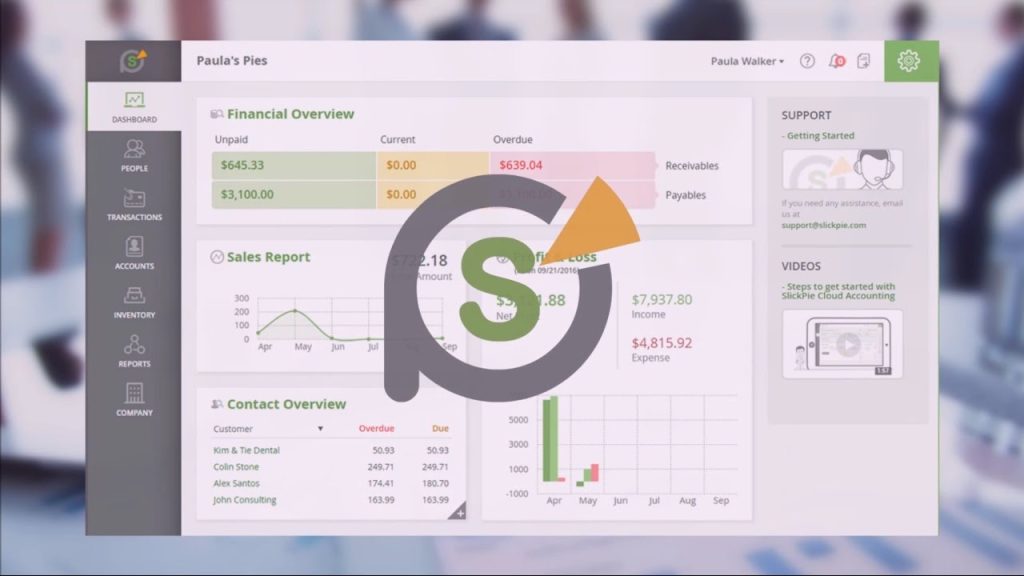 SlickPie, a free accounting software, is also worth investigating for your small business finances. This accounting software's free edition provides for unlimited automated receipt inputs, 10 distinct companies on one account, and email assistance. It also enables you to generate quotes and estimates that can be quickly converted into professional invoices. You can also connect your PayPal and Stripe accounts for free with SlickPie. Customers will be able to pay their invoices online using a credit card or PayPal, and you will just have to pay the usual transaction fees charged by PayPal and Stripe.
Reports appear to be a feature that this free accounting software lacks—the SlickPie website makes no mention of any built-in reporting features. If you want to obtain valuable, high-level information from your accounting software, you should look into alternatives to SlickPie.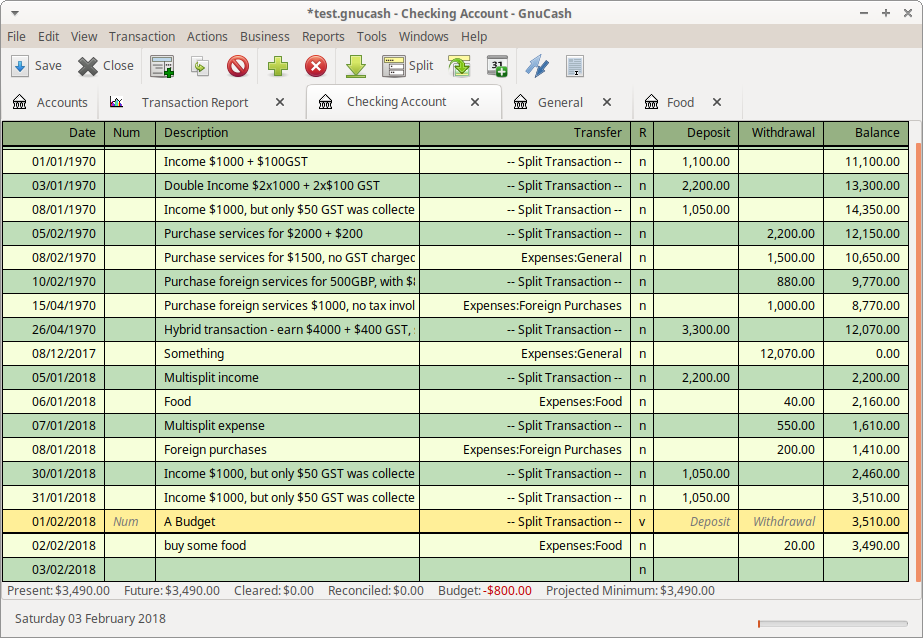 GnuCash is a strong candidate if you're seeking free desktop accounting software for your small business. To obtain this free accounting software solution, simply go to the GnuCash website and download it for free—as it's simple as that. Though GnuCash may be used for both personal and small business accounting, it includes small business-specific functionality such as customer and vendor monitoring, work costing, and invoicing.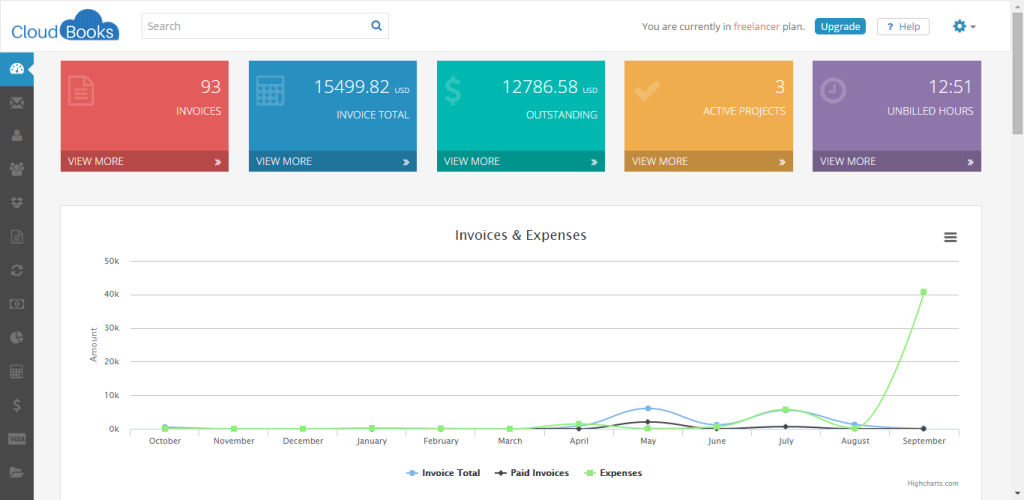 You may add an unlimited number of users, invoice, create projects, do integrated time tracking, manage expenses, and provide estimations using the free edition of CloudBooks accounting software. To send more than five invoices each month, brand your invoices, and accept online payments on your invoices, you must upgrade from the free version and pay at least $10 per month.
The bottom line
These are our recommendations for the best accounting software for free, every software above is a good fit for a small company. If your company is a bigger one probably you should choose a paid software, you can see a list here.