What Is The Best Accounting Software For Small Businesses?
Are you wondering what is the best accounting software for small businesses? In this article, we will compare the best 5 software you can use to help your business grow.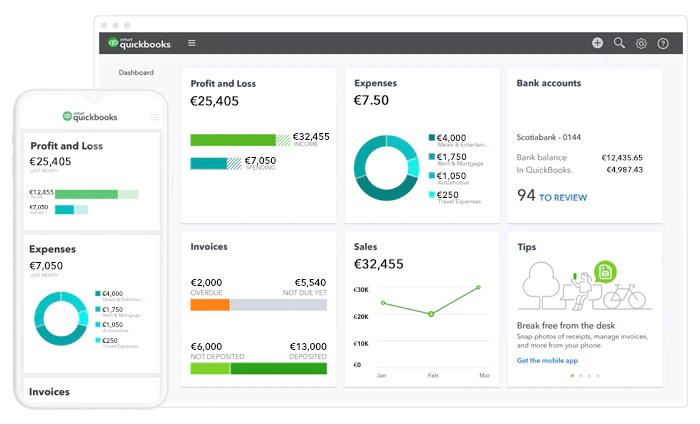 QuickBooks Online is cloud-based and well-suited to smaller businesses, while it can scale up as your business grows, starting with the Simple Start package (one user, two accounting firms) and progressing to Advanced (up to 25 users and three accounting firms, plus advanced features). The program works with hundreds of apps and simply connects to other products in the Intuit family that handle payroll and payment processing. There's also a version for self-employed people (beginning at $15 per month with a 50% discount for the first three months).
Price:
Simple Start: $25 per month.
Essentials: $50 per month.
Plus: $80 per month.
Advanced: $180 per month.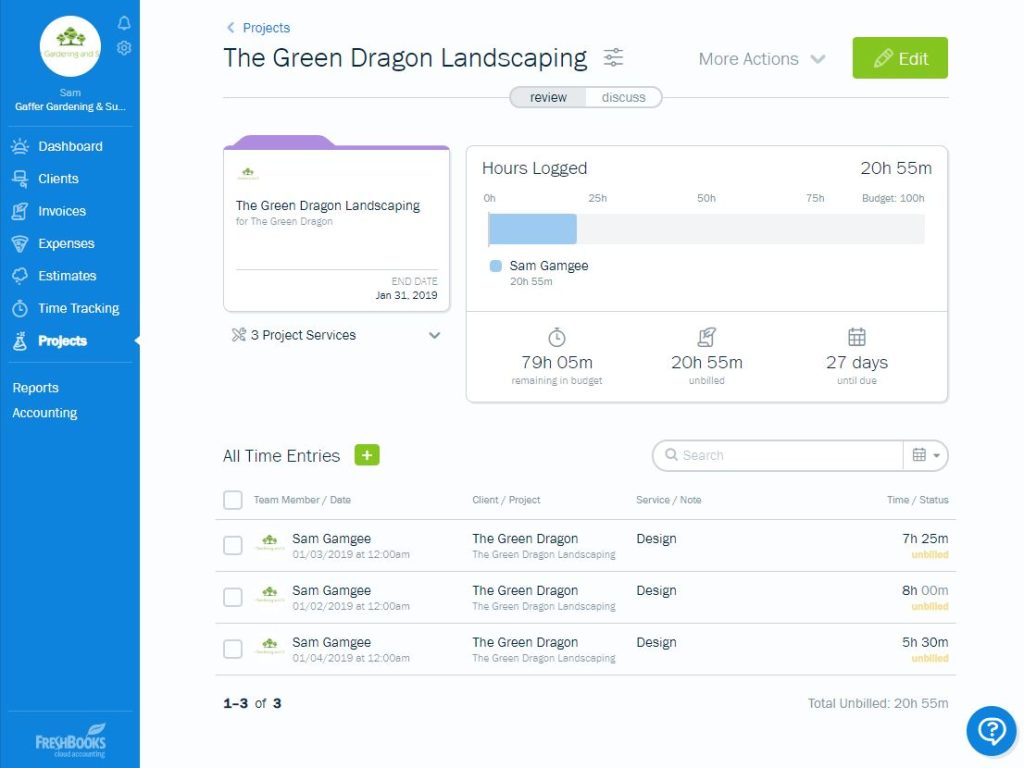 Aside from typical accounting duties, FreshBooks' mobile app allows you to react to customer questions and receive notifications when they see or pay invoices, or when invoices are past due.
And, with the recent addition of double-entry accounting, it is now a viable option for a broader range of businesses, garnering generally positive industry feedback for its straightforward, user-friendly layout. It is entirely cloud-based, teaches the fundamentals, and provides some appealing automatic functions and reporting. If you require more than one user to access the system, make sure to consider that into the price.
Price:
Lite: $15 per month.
Plus: $25 per month.
Premium: $50 per month.
Select: custom pricing.
#3 Xero - The best for unlimited users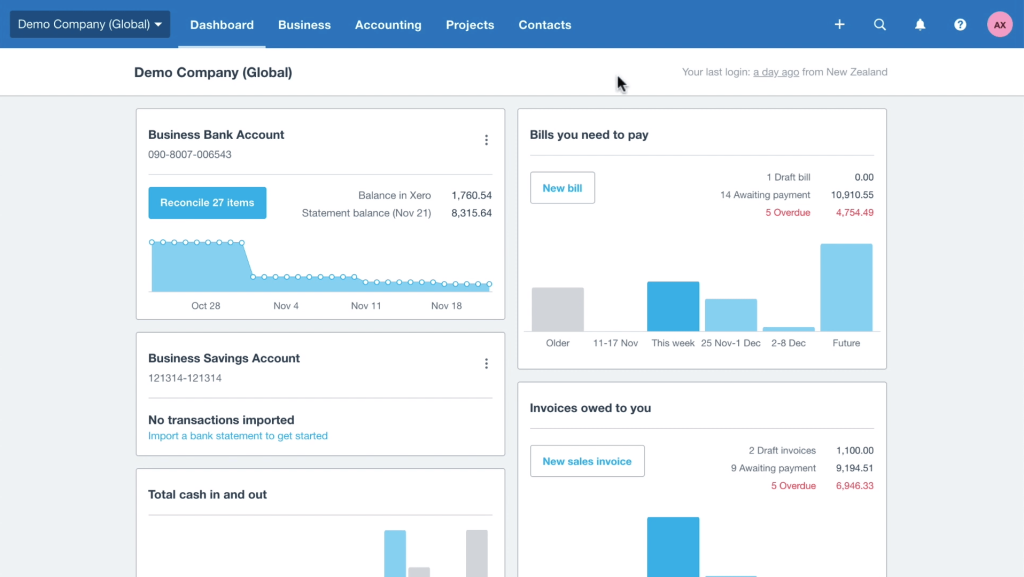 In addition to allowing an infinite number of users, Xero allows you to assign different permissions to each user so that employees only see what is relevant to their job. QuickBooks Online Advanced, on the other hand, is limited to 25 users and three accounting firms.
The New Zealand-based company, which provides accounting software that is a market leader in several regions of the world, is also seeking to establish a presence in the United States. It provides a full certification program for CPAs (as does QuickBooks), and over 100,000 accountants and bookkeepers use Xero, making it easier for Xero customers to find outside support.
Price:
Early: $12 per month.
Growing: $34 per month.
Established: $65 per month.
#4 Zoho Books - The bost for low-cost and high-value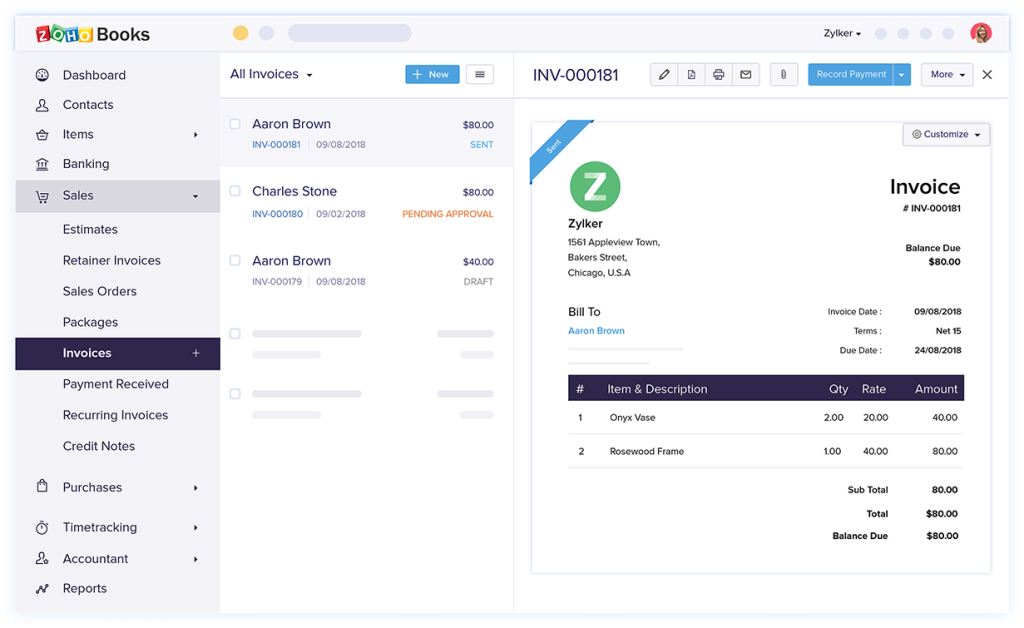 The Zoho UI is simple to learn and use, and the ability to automate workflows — for example, to send an email warning if an invoice exceeds a specific amount, or to apply a discount or late fee in certain circumstances - distinguishes it as an appealing option. (The basic plan allows you to create five automated workflows while the Professional plan and higher allows you to construct up to ten workflow rules.)
Zoho is likely best recognized for its CRM and productivity apps, which work nicely with its accounting software. It is possible, for example, to generate contacts on Zoho Books based on fresh leads in Zoho CRM.
Price:
Free: $0 per month.
Standard: $20 per month.
Professional: $50 per month.
Premium: $70 per month.
#5 Wave Accounting - The best for its free options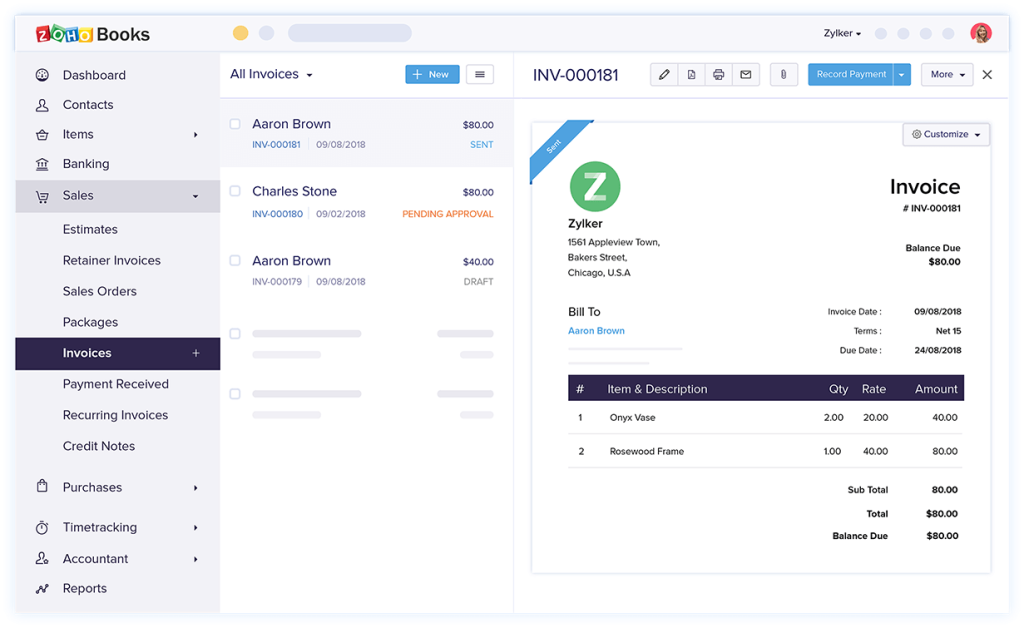 Wave features a distinct, free invoicing package that adds unlimited invoices and automated invoice reminders to its accounting capabilities. The company, which was purchased by H&R Block in 2019, earns money by processing payments, a function you may add on (starting at 2.9 percent plus 30 cents per transaction). It also provides a payroll add-on starting at $20 per month ($35 in tax service areas).
Price: Free
FAQs about best accounting software for small businesses
1. What Is Accounting Software for Small Business?
Accounting software for small businesses is a sort of accounting software package that is designed exclusively for small enterprises. It can be used instead of or in addition to an accountant to help you record and report your small business's financial transactions. It assists you with account management, tracking earnings and expenses, and storing receipts and important financial records.
2. Why Do Small Businesses Need Accounting Software?
Accounting software, rather than keeping track of money on paper or a spreadsheet, should be used by all small businesses in our increasingly mobile environment. Accounting software not only improves accuracy, but it also ensures that double entries are put up appropriately.
Accounting software for small businesses assists organizations in better managing and tracking their money. It also has automated tools that organize receipts, reconciles data, and interact with your financial institution, so you don't have to worry about balancing your company account or adding the numbers correctly.
3. How Much Does Accounting Software for Small Business Cost?
Accounting software for small enterprises varies in terms of features and functionalities, as well as price. Most software is available as a subscription-based approach in which you select your tier and pay monthly. Depending on the number of users and services that you require the accounting software to handle, you may expect to pay anywhere from $5 to $75 each month. Other software charges a one-time price as well as monthly payments. The one-time price is normally $149, and the annual fee is $199.
The bottom line
Whether you need basic financial tools or your organization is complex enough that you need full-service small business accounting, at least one of the services we've examined should meet your needs.