7 Best Instagram Plugins For WordPress Review
With over 1 billion users, Instagram is one of the world's fastest-growing social networks and has a social stranglehold on a variety of businesses. From fashion to music, cuisine to fitness, companies in all industries use Instagram to display vivid, brilliant photos, allowing for a relationship that extends beyond Facebook and Twitter.
Instagram users spend approximately 30 minutes per day on the platform, implying that it has enormous potential when connected with a WordPress website.
This list is for you if you want to display your Instagram photo feed, build an Instagram slider, add the Instagram icon with a link to your profile, or create an Instagram giveaway to increase your followers.
In this article, we've hand-picked the finest Instagram plugins for WordPress to help you grow your following and engage with your audience.
Best Instagram Plugins For WordPress
The Instagram WordPress plugins listed below might help you grow your social media followers and interaction on your WordPress site.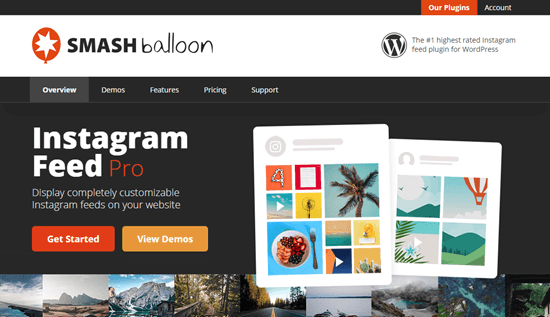 Smash Balloon's Instagram Feed Pro is the greatest Instagram feed plugin on the market. The plugin is used by over 1.3 million websites to build personalized Instagram photo feeds.
The plugin has a free version that allows you to simply create a unique Instagram social photo feed.
The free version includes many features, but you can upgrade to the Pro edition to gain access to extra features such as numerous layout options such as masonry grid, horizontal layout, carousel, and more.
You can also use the Pro version to display several Instagram feeds from other sources, including #hashtag feeds, on your site. It also allows you to create shoppable feeds and includes a lightbox popup option with social sharing buttons built-in.
The smart feed caching and backup capabilities of Smash Balloon's Instagram plugin are by far the best feature. This allows you to display Instagram photographs on your website without slowing it down, and your photos will be visible even if the Instagram API is unavailable (which is a huge benefit).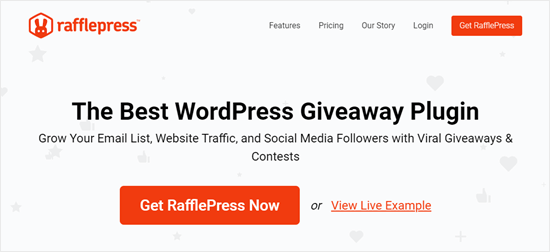 RafflePress is a WordPress giveaway and rewards plugin. You can use it to increase your Instagram followers.
It's really simple to set up a RafflePress contest that pushes your visitors to complete specified actions on Instagram. This could include looking at your Instagram profile or viewing one of your Instagram posts.
Of course, you can use RafflePress to entice users to perform other actions as well.
You might, for example, organize a RafflePress giveaway or contest for your Instagram followers in which they must visit a specific page of your website. In order to enter, you may simply invite them to join your email list.
RafflePress is the most feature-rich giveaway and contest plugin for WordPress, and it's exceptionally easy to use. To get started, you can use the free version of the RafflePress plugin.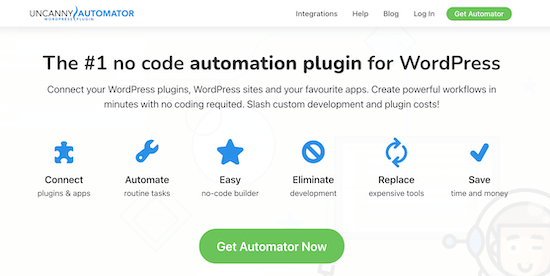 The most popular WordPress automation plugin is Uncanny Automator. It allows you to connect your WordPress site to hundreds of applications in order to develop automated workflows without having to write any code.
Because of their Instagram connectivity, you can develop automatic recipes such as:
When a new blog article is published, upload a new photo to Instagram.
After completing an online course, automatically prompt consumers to upload a congratulations photo on Instagram.
Allow users to get additional savings by posting their purchases from your online store on Instagram.
When a form is submitted, automatically publish a photo and more.
The nicest aspect is that Uncanny Automator offers a free version that is adequate for most tiny websites.
#4 Envira Gallery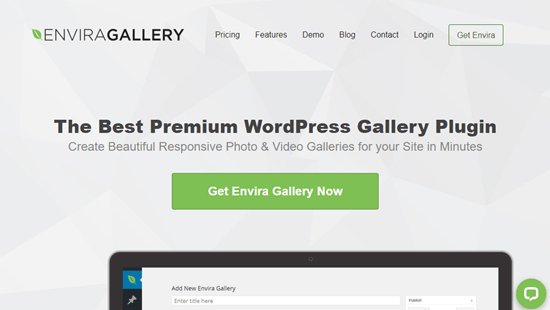 Envira Gallery is a WordPress photo gallery plugin that is quick and simple to use.
It allows you to create comprehensive photo and video galleries in WordPress, complete with albums, lightbox popups, pagination, tagging, and other features.
Envira includes an Instagram Addon that allows you to import your Instagram photographs into WordPress and add them to your other photo galleries.
It's up to you whether you want the photographs to open in a lightbox on your blog or to connect to your Instagram posts.

Spotlight is a simple and user-friendly solution for quickly adding your Instagram feed to your WordPress blog. Connect as many accounts as you need and create as many feeds as you need.
The live preview customizer allows you to see what you're making before embedding it on your site. You can even change the design for each platform (desktop, tablet, and phone) to ensure that it's responsive and gorgeous everywhere.
Spotlight's free edition features a lightbox option that displays both pictures and videos, as well as a number of choices that will help boost user interaction. The feed can be embedded on your website using either a shortcode or widget choices.
There is also a premium version of the plugin with additional functionality. You'll get additional layouts, more customization options, more power over building custom feeds, and other cool features with Spotlight PRO.
#6 Revive Old Posts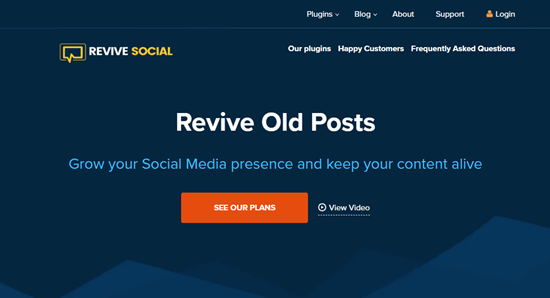 Revive Old Posts is a plugin for social media scheduling. It allows you to effortlessly post both old and fresh content on social media platforms such as Instagram.
You can create a personalized schedule for your social media posts. If you don't want to share all of your entries, you may exclude content from your blog by specifying a date range or excluding specific categories or tags.
This plugin can also share pictures from your media collection on Instagram. You may even share new posts as soon as they are published, as well as apply custom UTM tags to your Instagram posts.
There is also a free version of the plugin available, but it only allows you to post material on Facebook pages and Twitter.

The WD Instagram Feed plugin allows you to create a stunning Instagram gallery with several intriguing effects, such as the lightbox with captions.
The free edition also comes with a nice small bundle that includes options for username and hashtag feeds, picture and thumbnail browser layouts, and infinite feed support. The pro edition includes a number of additional extensions and built-in utilities.

Feed Them Social is available in both free and premium versions. The premium extension costs $50 for a single site and $200 for an unlimited number of sites. The Feed Them Social plugin's key feature is that it enables the display of feeds from many social networks. Instagram, Twitter, Facebook, YouTube, and Pinterest are all included. The majority of these are available in a premium edition.
It's also worth noting that the premium plugin fully supports all of the information from each social network. An Instagram feed, for example, comprises everything from the user account to the hashtags, photographs to descriptions and comments. The premium plugin's key features include the option to display as many feeds as you want, as well as fully responsive feeds. You'll also see that there are follow buttons.
So there you have it. If you've experimented with any of these plugins in the past, please share your knowledge with our other users. If you have any queries about the top WordPress Instagram plugins, please leave them in the comments area.